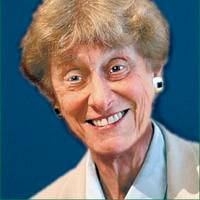 The important but overlooked public official | Columnists
Do you know the names of the members of your elementary or secondary school board? Probably not. Pity. They have an important role. And when they are wrong, the students, the school and the community suffer. Take San Francisco for example. What a disaster! Three members awaiting recall, with the teachers' union opposing the recall and the mayor supporting it. The mayor of London Breed would have the power, if passed, to appoint replacements who may not be so reliant on union support.
According to the San Francisco Chronicle, "The pandemic-fueled enrollment loss adds to a litany of headaches facing the district, including a huge $116 million budget shortfall next year, resulting in a state intervention, a likely recall election of three school board members, and the departure of Superintendent Vince Matthews at the end of the school year. Matthews is seen as the voice of reason.
There has been a drop in enrollment since COVID, when the board voted and then changed its mind on an entrance exam for Lowell, the district's popular college high school considered one of the best in the nation. The one-year lottery used during COVID to replace the entrance exam has been extended for another year. Meanwhile, the council spent valuable time discussing the renaming of schools as schools were closed and parents were furious. Parents who had a choice fled to private and parochial schools. They don't come back in droves. Schools in San Francisco have lost 3,499 students over the past two years, a drop in enrollment that could mean a $35 million drop in state funding, worsening an already dire financial future.
What happened in San Francisco is a warning to all. It makes a difference that's on your board. And with the redistribution, it's even more important. You could be stuck with the wrong person for a very long time.
The dispute between a lottery and an entrance exam to prestigious public high schools is not limited to San Francisco. Last year, The New York Times reported on Brooklyn Technical High School. "Liberal politicians, school leaders and organizers argue that these schools are bastions of elitism and that due to low enrollment of black and Latino students, they are functionally racist." The school population is a mixture of Bengalis, Tibetans, Egyptians, Chinese, Dominicans and Puerto Ricans, recent immigrants and the poor. Black and Latino students make up 15%. Decades ago, when socioeconomic conditions and crime were far greater than they are today, black and Latino students passed the entrance test in large numbers. Today: Anti-tracking, dismantling fast-track programs in non-white neighborhoods has unintended consequences. Black alumni at Brooklyn Tech say progressives handicapped the students they were trying to help, black and Latino students who most likely passed the exam. Some black and Latino districts now lack a gifted and talented curriculum. Fortunately, New York's new mayor, who is black and a former police captain, is about to change all that. He wants more black and Latino students in gifted programs. And the San Mateo-Foster City school district superintendent, who is Latino, encouraged his board to change the policy regarding sixth-grade math where the board wanted to remove tracking and advancement opportunities. Now, students have a choice of accelerated programs based on their ability. And he wants to see more Latino and black students in these programs.
It's time we celebrated the academic and athletic achievements of Blacks and Latinos. We could start with two famous politicians: President Barack Obama, probably one of the most intelligent American presidents, and Willie Brown, former speaker of the Assembly of California and former mayor of San Francisco, one of the most intelligent politicians. smart at the moment. Former California Attorney General and current US Secretary of Health and Human Services Xavier Becerra is a graduate of Stanford University and Stanford Law School. Georgia gubernatorial candidate Stacey Abrams; black candidates for the Supreme Court, and the list goes on.
It's time to eat some crow and acknowledge the serious errors in the last column: From Giselle Hale, Mayor of Redwood City and candidate for State Assembly, these corrections to last week's column:
" • Brian and I met, went on a date in February and got married in September;
• We have been married for 15 years this year. I was sexually harassed, not assaulted at work; and
• I started my own consultancy but gave it up at the onset of COVID when I had to manage the schooling of my two daughters at home, one of them with learning differences.
Mistake number two was when I wrote that San Mateo Union High School Superintendent Kevin Skelly was a Rhodes Scholar. While her mother enjoyed the mistake, her friends laughed. It seems he didn't have the notes.
Sue Lempert is the former mayor of San Mateo. His column is broadcast every Monday. She can be reached at [email protected]