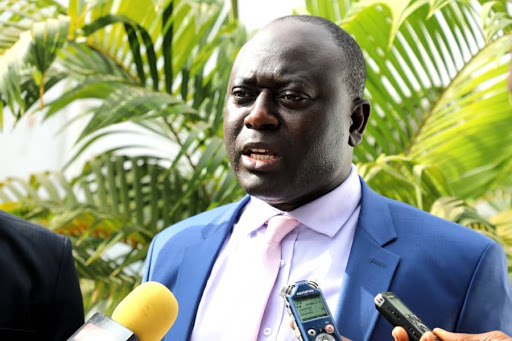 The government undertakes to prosecute any public official implicated in human trafficking
This comes as the repatriation of Gambians to Lebanon continues.
About 38 Gambian women have been stranded in Lebanon for months and have yet to be repatriated after numerous government efforts to get them home.
It is alleged that the Foreign Ministry is dragging the issue because some of the ministry officials are involved in trafficking some of the stranded girls.
The Information Minister, however, expressed shock upon hearing the allegation and claimed it was news to him.
He said, however, that the Barrow-led government would not tolerate any illegal activity, especially from officials.
"This is news for me, but I think it is reprehensible for any government official to take advantage of the innocence of young people and promise them jobs outside to find themselves in this very difficult situation.
"I know the Gambian government will not take it lightly if we have proof that public officials are involved in trafficking young girls to the Middle East to enslave them and go through these unnecessary hardships," a- he stressed.
He said it was good to exercise caution before evidence for the allegations could be proven, acknowledging that public officials are sometimes wrongly accused.
"Even if someone is involved in human trafficking, the laws of this country are very clear and the Gambian government will not take it lightly. We will take the appropriate steps to ensure that the person is prosecuted and, if necessary, sent to prison, "Sillah said.
He said the allegations will be taken seriously and hopefully the Foreign Ministry and police will take the necessary steps to further verify the allegations.
He urged the media to provide any evidence that could be vital to getting to the bottom of the case.
The Minister of Information clarified the delay in repatriating the girls due to minor legal issues involving some of them.
Minister Sillah said the government has held talks with his counterparts in Beirut to resolve the issue.
This journalist is aware of the information and can confirm that indeed some of the women are involved in legal issues that make their repatriation difficult.