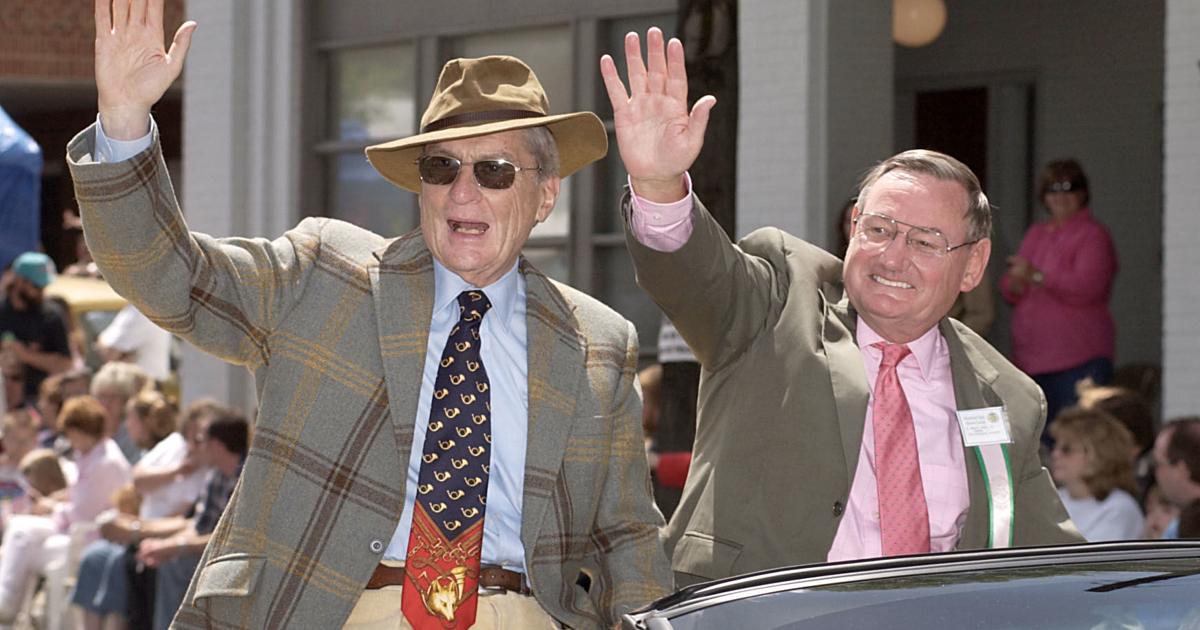 Politician, Philanthropist and Businessman Russ Potts Dies Aged 82 | Winchester Star
WINCHESTER –Former state senator and former Virginia gubernatorial candidate H. Russell "Russ" Potts Jr. died Sunday at the age of 82, multiple sources have confirmed. Details regarding the cause of his death were not immediately available.
Potts was one of Winchester's best known and most respected citizens. Before entering the political arena, he was a sports writer for The Winchester Star. In 1982, his love of sport led him to create his own business, Russ Potts Productions Inc. at 117 E Piccadilly St. in Winchester, which promotes sporting and entertainment events nationwide.
Potts was first elected a Republican for a four-year term in the Virginia Senate in 1991, and later achieved later victories in 1995, 1999, and 2003.
When Potts decided to run for governor in 2005, the GOP refused to support his campaign, so he ran as an independent. The race was ultimately won by the then lieutenant. Governor Tim Kaine, a Democrat.
Potts refused to return to the Republican Party and became a vocal critic of his turn towards conservatism. In 2007, he announced that he would not run for a fifth term in the state Senate.
Since retiring from politics in January 2008, he has dedicated his life to community service, particularly with initiatives that have helped students of the Winchester Public Schools system. He was the executive director of the nonprofit Winchester Education Foundation, a role that allowed him to leverage his marketing expertise to launch a fundraising concert series known as the Patsy Cline Classic. To date, there have been 11 concerts featuring top country musicians, the most recent being Ronnie Milsap on October 23.
On the night of Milsap's concert at Handley High School, Potts was asked about the secret to his success in politics, business and philanthropy.
"Be a good friend," he said. "Life is all about relationships."
For more on Potts, check out Tuesday's Winchester Star.