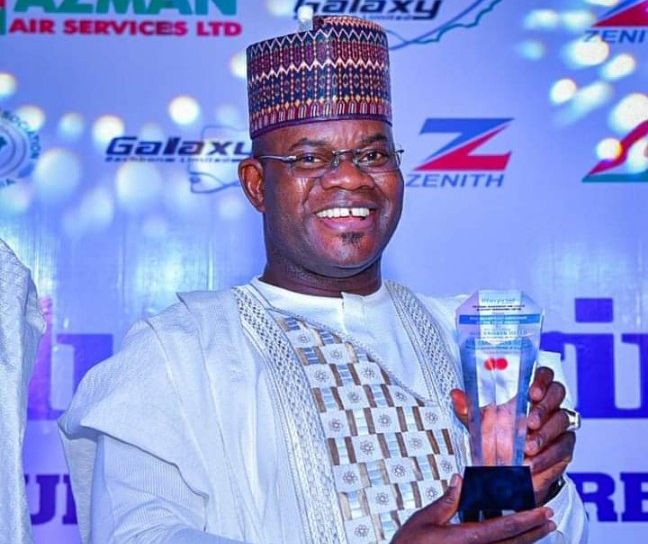 Politician of the Year: Governor Bello has continually raised the hopes of Nigerian youth – Lawal
Chairman of Kogi State Youth Development Commission (KYDC), Mr. Lawal Ozomata James congratulated Governor Yahaya Bello on his meritorious award as "Politician of the Year" of the Blueprint journal.
The President extolled the excellent virtues of Governor Yahaya Bello, saying that the young Governor has sparked the hope, aspiration, relevance and capability of the youth in Nigeria through his leadership qualities and the massive development of infrastructure including Kogi State has witnessed for the past 6 years.
The KSYDC said the award comes as no surprise as Kogi State under the leadership of Governor Bello has witnessed development and uplift in both human development and infrastructure.
"Kogi State has witnessed tremendous changes today under your leadership. The current state of Kogi is one that all the citizens of the state are proud of as they can boldly and proudly say, this is my state.
Mr. Lawal Ozomata said the award as Blueprint Governor of the Year was long overdue and well deserved.
"Those who live in Kogi State and travelers who have passed through the state will testify to the fact that you are deserving of multiple awards for bringing development to the state," the President said.
"Despite the scarcity of funds, you have prudently used the little to establish legacy projects across the state. Young people salute your leadership dexterity".
"As a youth, you have also emancipated the demographics of the spectator at the center of decision-making that affects them, this is the first time in Nigerian history that a Governor will place thousands of youths in leadership positions. direction. We young people are proud of you, Your Excellency.
The Chairman on behalf of all Kogi youth, members and staff of the Kogi State Youth Development Commission, wished Governor Yahaya Bello a more fruitful outpouring and achievements in the years to come. coming up with more awards than his shelf won't be enough to earn them.