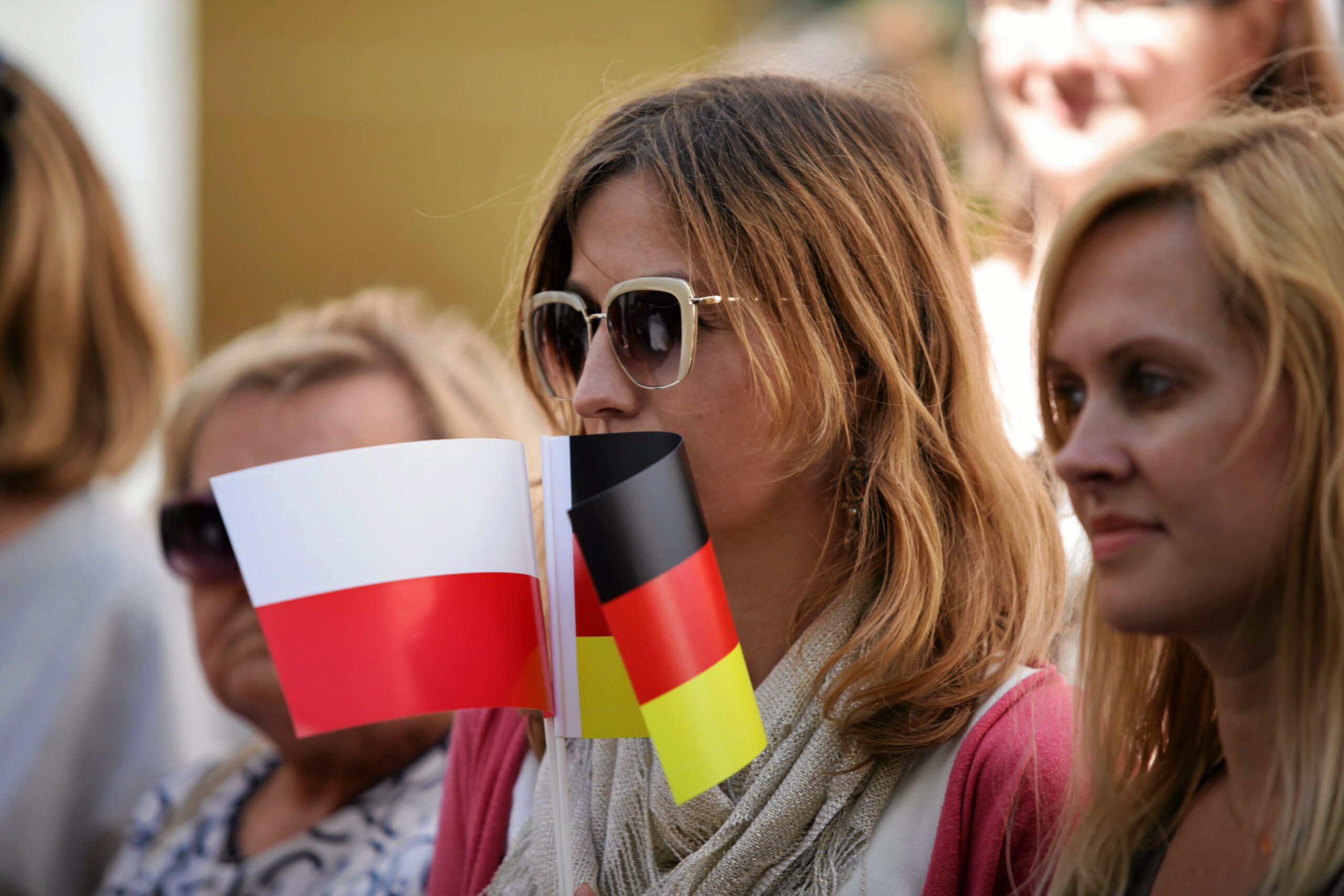 Poland 'discriminates against German minority' with budget cuts, says German government official
Poland's decision to cut by two-thirds the number of hours of German instruction provided to children of the country's German minority is discriminatory and based on a misunderstanding about the funding of Polish education in Germany, according to a German government official.
Last week, the education minister issued an order introducing the cuts. This follows a decision by Parliament to cut 40 million zlotys (8.8 million euros) from annual funding for education of the German minority of 150,000 people in Poland and instead allocate funds teaching Polish to members of the Polish diaspora in Germany.
Poland cuts education for German minority and allocates funds to Poles in Germany
The decision was backed by MPs from the ruling national-conservative Law and Justice (PiS) caucus, who argued it restored "symmetry" between the two countries because, while Poland funds the education of its German minority, Germany does not do the same. for its large Polish community.
However, Bernd Fabritius, the German government commissioner for issues related to ethnic German resettlers and national minorities, claims that this is not true. Although the federal government does not provide such funding, it is because education is administered by individual states.
He notes that these states together spend around 200 million euros a year to teach Polish to nearly 15,000 students, reports TVN24.
Informacja embassy Niemiec z grudnia 2021 r. (strona FB) or sytuacji w Niemczech:

14246 uczniów szkół średnich uczyło się języka polskiego jako ojczystego, korzystało z niemieckich dotacji w wysokości 202.3 mln EUR (937 mln PLN) w 2020 r. pic.twitter.com/IZkRizUKff

—Andreas Prause (@AndreasPrause) February 7, 2022
Fabritius also pointed to the different legal statuses of the respective communities. The German minority in Poland was created by the transfer of German territory to Poland after the war, while the Polish minority in Germany is composed mainly of immigrants and their descendants.
This week, Fabritius traveled to Opole — a Polish city (which was Oppeln in Germany before World War II) with a large ethnic German population — in response to Poland's cut in education funding.
"From the German government's point of view," he said, Poland's decision "means discrimination against the German minority recognized in Poland as a national minority." He added that he wanted to "correct the misconceptions on which this decision was based", reports Deutsche Welle.
Duda: Poland and Germany are like farmers who sometimes argue but still marry off their children
Bernard Gaida, head of the Union of German Social and Cultural Associations in Poland, expressed a similar sentiment, noting that the Polish government's decision targeted only one of the country's various recognized minorities. "We can't imagine such a rule working in a democratic state," he said.
One of Poland's MPs who lobbied hardest for budget cuts, Janusz Kowalski, however, said that "the German minority tells lies, lies and more lies". He claims that under a 1991 treaty, "Germany is obliged to teach Polish as a mother tongue in German schools."
But there "isn't a single German school" where this happens, Kowalski said. Instead, Polish children only have the opportunity "to learn the language as immigrants, which is humiliating", he added, quoted by Telewizja Opolskie.
Scandal! Pełnomocnik rządu RFN powiedział o Polakach w Niemczech, że to mniejszość etniczna! Nieukom z PO tłumaczę, że mniejszość etniczna to mniejszość, która nie ma państwa. Polska ma państwo i należy nam się szacunek oraz równe traktowanie przez Niemców! 🇵🇱 pic.twitter.com/BDFSlCihaq

— Janusz Kowalski 🇵🇱 (@JKowalski_posel) February 9, 2022
Fabritius and representatives of the German minority in Poland still hope that a solution to the matter can be found in discussions with the Polish authorities.
On Monday, a member of Poland's ruling camp – PiS MEP and former education minister Anna Zalewska – also told Radio Opole she was confident a deal could be reached.
The German minority in Poland "is made up of good neighbours, friends, excellent teachers", she said. "So we have to find a solution. I will meet representatives of the German minority in the next two weeks. Together we will definitely find a good solution for the children.
Yesterday, the Committee of Experts of the European Charter for Regional or Minority Languages ​​of the Council of Europe expressed its "concern" at Poland's decision to reduce the education of its German minority.
German minority in Poland opposes monument to Poles who died in Silesian separatist uprising
Main image credit: Roman Rogalski / Agencja Gazeta
Daniel Tilles is editor-in-chief of Notes from Poland. He has written about Polish affairs for a wide range of publications, including Foreign Police, POLITICO Europe, EUobserver and Dziennik Gazeta Prawna.