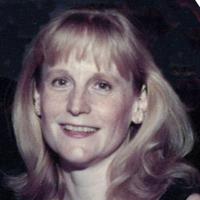 Long-time public servant Susan Mabry will be remembered for her service to Carroll County | News
[ad_1]
A well-known and respected public servant who has dedicated much of her life to serving the communities of Carroll County and her alma mater, the University of West Georgia, has passed away this week. And according to the countless citizens who have flooded social media over the past few days with messages of condolence and appreciation, Susan Mabry will be sorely missed.
Mabry, 64, of Carrollton, died on Wednesday September 29 from a long illness. She most recently served as the Executive Director of the Carroll County Council of Commissioners. His long career in public service has also included terms as Director of Development for the Chattahoochee-Flint River Development Commission and Director of Alumni Services at West Georgia College, now the University of West Georgia.
According to a statement released by the Carroll County Council of Commissioners, Mabry served five presidents and three interim presidents during his long tenure and was "a tireless advocate for the citizens of Carroll County."
Further, it is noted in the statement that "Susan performed her duties with professionalism, integrity and thoughtfulness … for the animals, and her enjoyment, with her husband, Danny, of the Georgia Bulldogs.
Danny Mabry was also a longtime public servant, having served as city manager for Carrollton, Bowdon and Villa Rica before his death in 2008.
Carroll County Commission Chair Michelle Morgan said "Carroll County suffered great loss with the passing of Susan. Not only was she an integral part of day-to-day operations, she was also my friend. "
Morgan added: "Susan never wanted to be in the spotlight because she's always been everyone's greatest cheerleader, always taking the opportunity to uplift others, to help where it matters. 'was necessary and always had a sweet smile on her face as she did so. I am very grateful for the time I spent with her and for the knowledge she passed on to me. I am deeply saddened and She will be sadly missed, but I am at peace knowing that she is with her beloved husband, Danny, and that she will always live in my heart.
Former Carroll County Commission Chairman Marty Smith also expressed his respect and admiration for Ms Mabry.
"I was privileged to have served Susan Mabry for almost seven years. I've never seen anyone take their role and position of County Clerk / Executive Assistant as seriously as Susan has, "said Smith.
"His long-term commitment and institutional knowledge of Carroll County has rewarded taxpayers and citizens with dividends that cannot be measured. Susan was dedicated to her work and extremely loyal to the position of President, "he added.
Ms. Mabry was recently recognized as County Clerk of the Year.
"As far as I'm concerned, she could have won it every year," Smith said.
"She was known statewide for seeking advice and guidance from the county government. She has dedicated her life to making Carroll County a better place. I was fortunate to work and learn from her as a past president and I also owe a ton of gratitude for making me a better person, "noted Smith.
Also during her career, Susan was Director of Development for the West Georgia College Alumni Association and Director of Finance for the Chattahoochee – Flint River Development Commission.
"I have had the privilege of working with Susan throughout her career at UWG," said David Parkman, vice president emeritus of academic affairs at the University of Georgia this week.
"She was well respected as the director of development and alumni, on campus, in the community and in the state," Parkman said.
Mabry was a graduate of Carrollton High School and West Georgia College. Daughter of the late J. Aubrey Allen and the late Virginia Miller Allen, she was predeceased by her husband, Danny Mabry, who, like Susan, was also a highly respected public official. He was city manager of Carrollton, Bowdon and Villa Rica before his death in 2008.
A funeral service for Ms Mabry was held Friday at Carroll Memory Gardens.
[ad_2]