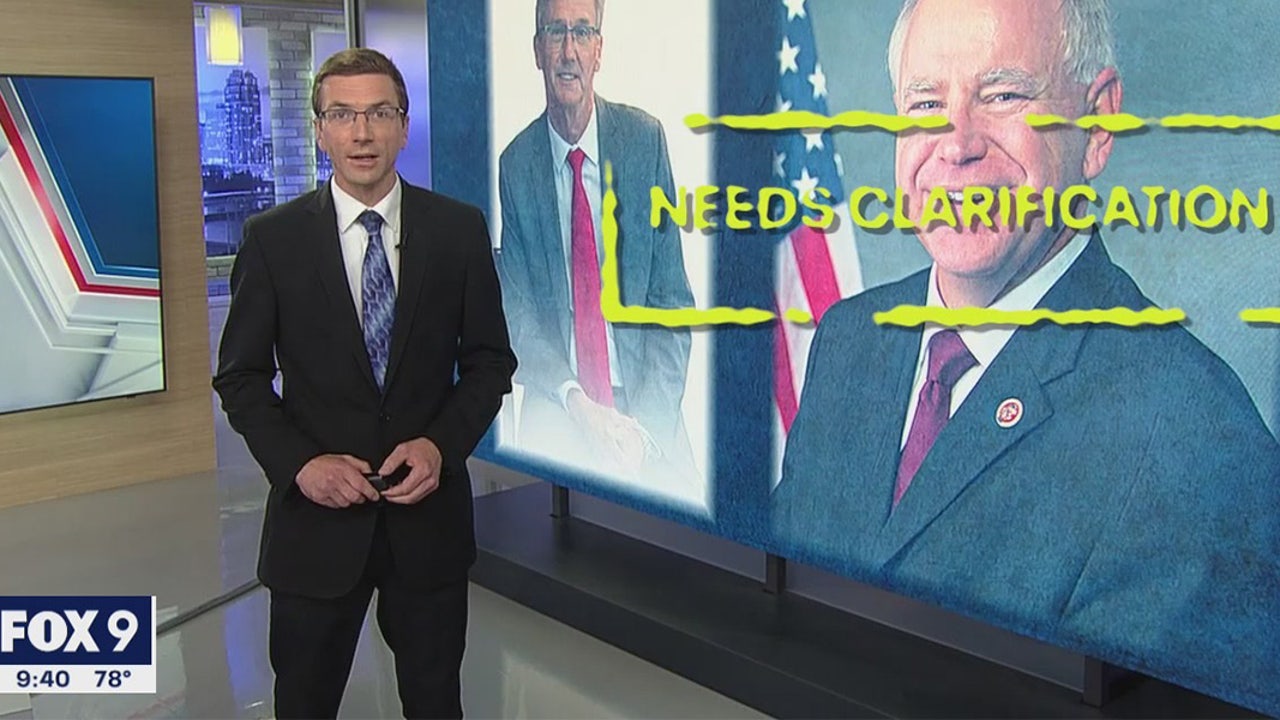 Is the absence of debates in the Minnesota gubernatorial race unusual?
(FOX 9) – Republican gubernatorial candidate Scott Jensen alleges that DFL Gov. Tim Walz is avoiding debates in this year's Minnesota gubernatorial race, while Walz says the pace of planning debates is not unusual.
Jensen initially accused Walz of canceling the proceedings, a claim he has since renounced. Now, Jensen claims that Walz is "dodging debate" because Walz didn't agree to any additional events after the duo faced off at FarmFest on Aug. 3.
"A studio would be fine. The public would be fine. State Fair would be fine. The Chamber of Commerce would be fine. Game Fair would be fine. We said yes to all these traditional venues. Governor Walz said no," Jensen said in an interview this week.
RELATED: Fact check: Walz and Jensen take liberties in first debate
When a reporter asked Walz this week why he didn't agree to debate Jensen at the State Fair, the first-term governor gave a brief response.
"We have already debated. We will set future dates on this," Walz said. "We just want to make sure we have the widest audience to be able to do them. Nothing fancy. We'll agree to do them. Plenty of time – it's August."
'Out of the ordinary'
Walz's assertion that "nothing is out of the ordinary" is not the whole story.
The 2022 debate schedule does not keep pace with Walz's first gubernatorial bid in 2018. Walz has not accepted some debates he has previously appeared in, including one at Game Fair in Ramsey and another at the booth Minnesota Public Radio's State Fair.
By the end of August 2018, Walz had hosted four general election debates with Republican Jeff Johnson as the two campaigned for an open seat.
Walz said earlier this month that he planned to do "a few" debates before the Nov. 8 election with Jensen, who is calling for one debate a week.
Traditional places of debate
Jensen's assertion that Walz avoids "traditional" debates needs to be clarified. Minnesota governor races do not follow a predetermined debate schedule. Although the state fair has been a traditional stop, a debate is not guaranteed there.
Walz and Johnson ultimately hosted six general election debates in 2018, including a meeting in late August at the fair.
Four years earlier, DFL Governor Mark Dayton had said no to a State Fair debate that Johnson was seeking. He and Johnson ultimately debated five times, all in October.
In 2010, Dayton and Republican United States Representative Tom Emmer held 26 debates, averaging more than one a week, as they campaigned for an open seat. One such debate took place at the fair.
The strategy of an incumbent operator
Supplementary debates are a method for Jensen to present himself to voters in the general election.
Jensen, Chaska's family physician and former state senator, is short on Walz's campaign money. This week, Jensen told FOX 9 that his campaign would begin airing TV ads in September, several weeks after the Walz-aligned and DFL-aligned groups.
Walz is also the incumbent, which means he can do things like hold press conferences with state troopers and police chiefs — as he's done three times since late July — which are events. officials who have obvious advantages for his campaign.
Incumbent advantage plays out across the country, and it's not just a strategy employed by one party or the other. In some states like Minnesota, it's the Republican challenger who accuses the Democratic incumbent of hiding. In other states, it's the other way around.
True: accurate information that requires little or no additional context
Need clarification: generally accurate information that omits context and would be useful to voters
Not the whole story: the information presented omits a significant amount of context that could lead voters to a different conclusion
Misleading: partial information presented in such a way as to mislead voters
Fake: inaccurate information or information presented out of context