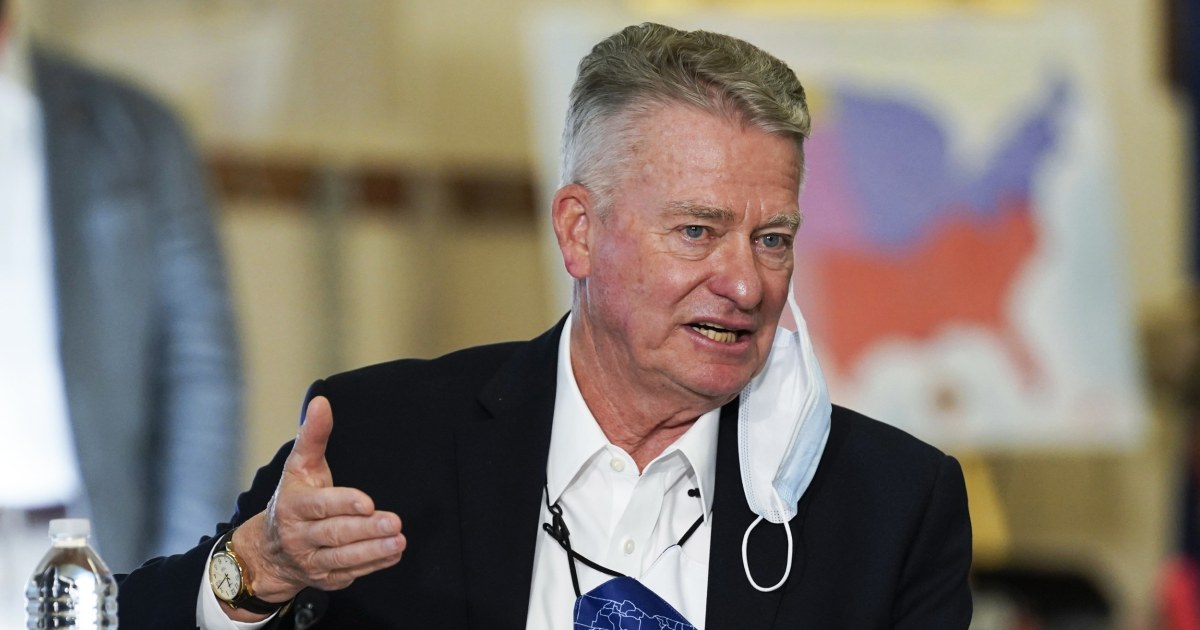 Idaho lieutenant. governor issues "vaccine passport" order while governor is out of state
Idaho Lt. Gov. Janice McGeachin issued an executive order on Tuesday banning so-called vaccine passports for schools and universities – an executive order that Gov. Brad Little said he would reverse upon returning to the country. 'State Wednesday.
"Today, as Acting Governor, I set Governor Little's Executive Order on 'Vaccine Passports' to ensure K-12 schools and universities cannot demand vaccination OR require mandatory testing. I will continue to fight for your Individual Freedom! tweeted McGeachin, who is elected separately from Little and who is running for her Republican colleague's post next year under the campaign slogan, "Make Idaho Free Again."
Little had already issued a similar order in April banning state agencies from requiring or issuing proof of Covid-19 vaccination. McGeachin's version added K-12 public schools and universities, and ordered a ban on mandatory Covid testing for people seeking access to state services.
Little, who was touring the southern border with other Republican governors when McGeachin issued the order, tweeted: "I will undo and rescind all actions taken by the lieutenant governor upon my return" on Wednesday evening.
In a statement, he suggested that McGeachin did not have the authority to issue such orders.
"I am in Texas to serve as the duly elected governor of Idaho, and I have not authorized the lieutenant governor to act on my behalf," he said, although the constitution of the State requires the lieutenant governor to act as governor when the chief executive is out of state.
Little already had reason to be suspicious of McGeachin.
"Before even leaving the state, the lieutenant governor shamelessly requested information from the adjutant general to deploy our National Guard at the border, the same location I am visiting today to work with my fellow Republican governors on solutions to the crisis, "he said. said, calling his apparent attempt to deploy troops a "political demagoguery" and a "confrontation with the constitution of Idaho."
Little then noted that earlier this year he sent a "specialized team of Idaho State Police troops to support the border drug ban."
Maj. Gen. Michael J. Garshak, chief of the Idaho National Guard, denied McGeachin's request for information on how to activate the guard.
"I am not aware of any requests for assistance from the Idaho National Guard under the Texas or Arizona Emergency Management Assistance Pact (EMAC)," Garshak replied in a letter obtained by the Associated Press. "As you know, the Idaho National Guard is not a law enforcement agency."
The incident was not the first time McGeachin has taken advantage of Little's absence from the state to ease coronavirus security restrictions.
In May, while Little was at a Republican conference in Tennessee, the lieutenant governor issued an order banning mask warrants in schools and public buildings. Little had never issued a statewide mask warrant ban, but did not stop counties, towns and schools from issuing their own guidelines.
Little reversed his order upon his return and called his actions an "abuse of power" and an "irresponsible and self-serving political coup."
"This kind of exaggerated executive action amounts to tyranny – something we all oppose," he said.
There have been more than 261,000 confirmed cases of the coronavirus and nearly 3,000 deaths in Idaho since the start of the epidemic, according to data collected by NBC News.
The state has one of the lowest vaccination rates in the country. More than 750,000 residents are vaccinated, or about 42% of the population, according to NBC's vaccination tracker.