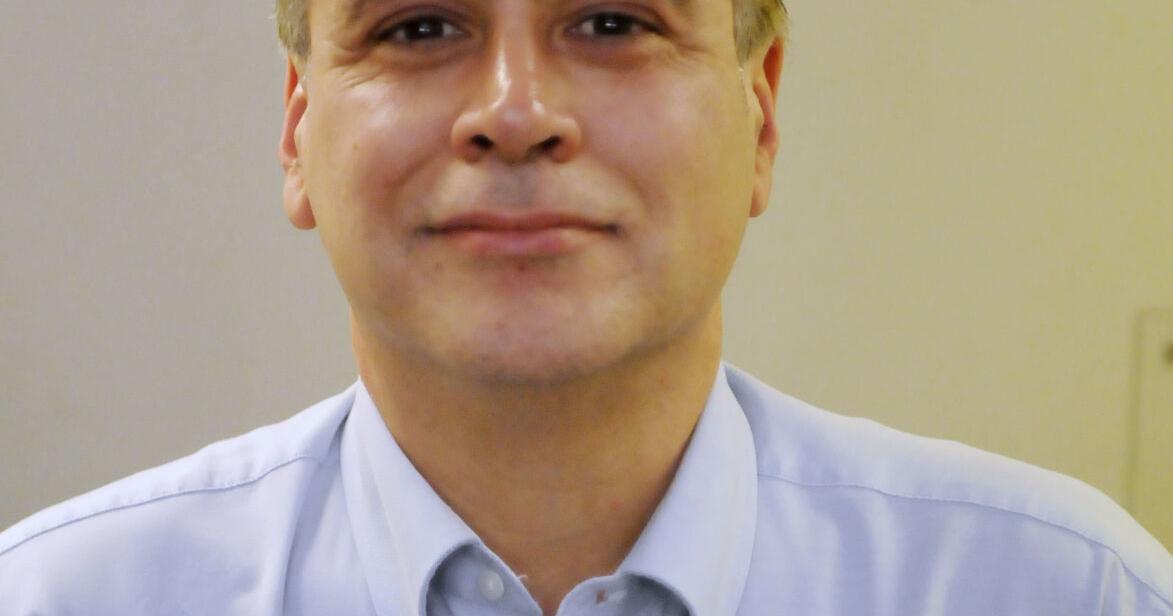 I refuse to thank a politician for a poor job | Opinion
I'm not the type to accept being asked to do something that I don't agree with or feel comfortable with.
You know what I'm talking about – that inner voice in your head screaming "don't do it" no matter what "that".
So when people tell me that I have to be politically correct, or refrain from criticizing an elected official who does not do his job, I normally do not respond well.
Lately I've been annoyed with ads telling me I should pick up the phone and call politician A or politician B and tell them they were doing a great job.
Oh good? After everything we've been through in America for the past two years, I can't think of a single politician who deserves a thank-you phone call.
No. Most politicians – both Democrats and Republicans – have received their fair share of criticism over the past two years, and some more than others.
Most of the people I speak to are not happy with the way things have been handled during our pandemic which is now 19 months old.
If I bother to pick up the phone and call a Washington lawmaker, I don't think I'm going to thank him for a job well done. Far from there. Instead, I will highlight everything that has been done wrong over the past two years and how Lawmaker A or Lawmaker B has disappointed their constituents at home.
So no, despite how many of these ads I see, I'm not going to pick up the phone and applaud a lawmaker because he or she voted a certain way on a certain issue.
•••
These days, it is increasingly difficult for journalists to have one-on-one interviews with lawmakers. I think they realize that their constituents back home are not happy with the way things are going in Washington and are often hoping to avoid the tough questions.
It wasn't always like that.
Years ago, I have memories of informal conversations with prominent lawmakers.
Two old school Democrats come to mind.
I probably had quite a few conversations years ago with Nick Joe Rahall, a Democrat who represented West Virginia's Third Congressional District for nearly three decades in the United States House of Representatives.
Rahall had a good memory and never forgot my name. I enjoyed it. He also knew that every time I called it was normally to discuss an issue relating to Mercer and McDowell counties.
Another politician who proved approachable was Governor Bob Wise. I remember one time he and I had a long, casual conversation in downtown Welch. Of course, it started out as an interview at first, but it was also just two people chatting in a casual setting. It's not everyday that you can pull the proverbial breeze with a governor through the streets of downtown Welch.
At the time, West Virginia was a strongly Democratic state and most of the politicians I interacted with in my daily work were Democrats.
Tim Kaine was also accessible for a while when he was governor of Virginia, and I remember working on a story years ago where we were able to reunite Kaine as governor of Virginia and Joe Manchin as governor. from West Virginia for a unique interview. and a photo op to celebrate the completion of a long-planned 765 Kv power system upgrade in the region.
Recently I remembered a story I wrote years ago that resulted in a somewhat angry phone call to the newsroom of then Governor Joe Manchin. I don't remember all of the details of that phone call other than the fact that Manchin was not very happy with an article that criticized highway tolls.
Flash forward until today. Some things have changed, some have not.
Toll roads are still a problem for residents of the area and still deserve editorial criticism. West Virginia is no longer a strongly democratic state. It is now a strongly republican state, with Manchin being the last Democrat standing at the state level.
Manchin is not so easily accessible now. In fact, getting a one-on-one interview with the Senior Senator from West Virginia is difficult.
I know that with COVID, it's not easy for lawmakers to visit the newspapers regularly as they have in the past, but phone interviews are always easy to do.
The last time I spoke to Tim Kaine was on the phone in 2016, after he was selected as Hillary Clinton's running mate for her 2016 presidential bid. It was a quick phone call and cordial he spent in the newsroom while traveling through the Southwestern Virginia area. During that phone call, Kaine recalled a previous visit to the newsroom where he discussed at length the prescription drug abuse crisis in the region with me and editor Samantha Perry. ,
The other Charles in the newsroom, we call him "Charlie," was able to participate in regular media calls with US Senator Shelly Moore Capito, RW.Va., which is certainly helpful. Most of us have also had in-person and phone conversations with easy-to-work Republican Congressman Morgan Griffith.
I also understand that Republican MP Carol Miller is expected to host a panel discussion tonight in Princeton on how the community is recovering from the pandemic. She is a legislator whom I have not yet met in person.
I, and other journalists, are always ready and willing to speak to any lawmaker or elected official. Yet I am not going to pick up the phone after work and say "thank you" to a legislator just because a paid advertisement by a political action committee tells me to do so.
No. I will not do that. And I don't know a lot of people who will.
Charles Owens is the editor of the Daily Telegraph. Contact him at [email protected]