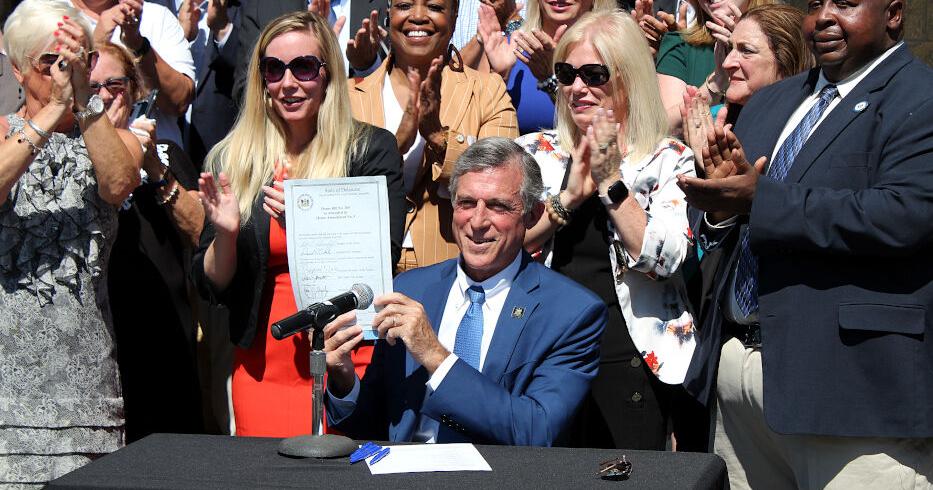 Governor Signs Legislation Creating New Retirement Program for Small Business Employees | Latest news from WDEL
Thousands of Delaware workers are one step closer to secure retirement savings.
Governor Carney on Thursday signed legislation establishing the Delaware Expanding Access for Retirement and Necessary Saving — or EARNS — program.
The measure requires companies with more than five employees that do not currently offer a pension plan to participate through a simple payroll process.
The state treasurer's office said it is now beginning to build the infrastructure for the retirement program, including hiring an executive director to guide the program.
The Delaware EARNS Program Committee will also be created to oversee the initial design and implementation of the program. Members of the council will include the state treasurer, secretary of finance, commissioner of insurance, secretary of labor, and chairman of the plan board or their delegate, as well as two members of the public selected by the governor.
"We've worked long and hard to make this program a reality for Delawarens who don't have access to an employer-sponsored retirement program," said state treasurer Colleen Davis.
It is estimated that nearly 150,000 Delaware workers would currently be eligible for the new program.
Carney hopes the program will help solve one of the biggest economic challenges facing the state – finding workers to fill vacant jobs.
AARP Delaware was a big supporter of the program's creation.
"The pandemic has shown how vital it is for Americans to be able to rely on their savings. We need to make it easier for workers to save so they can take control of their future," said Lucretia Young, director of AARP Delaware State. "AARP was thrilled to work alongside our State Treasurer to help provide an easy path for workers to begin building the safety net and growing savings they need for a more secure future."
More information about Delaware EARNS can be found at de.gov/earns.