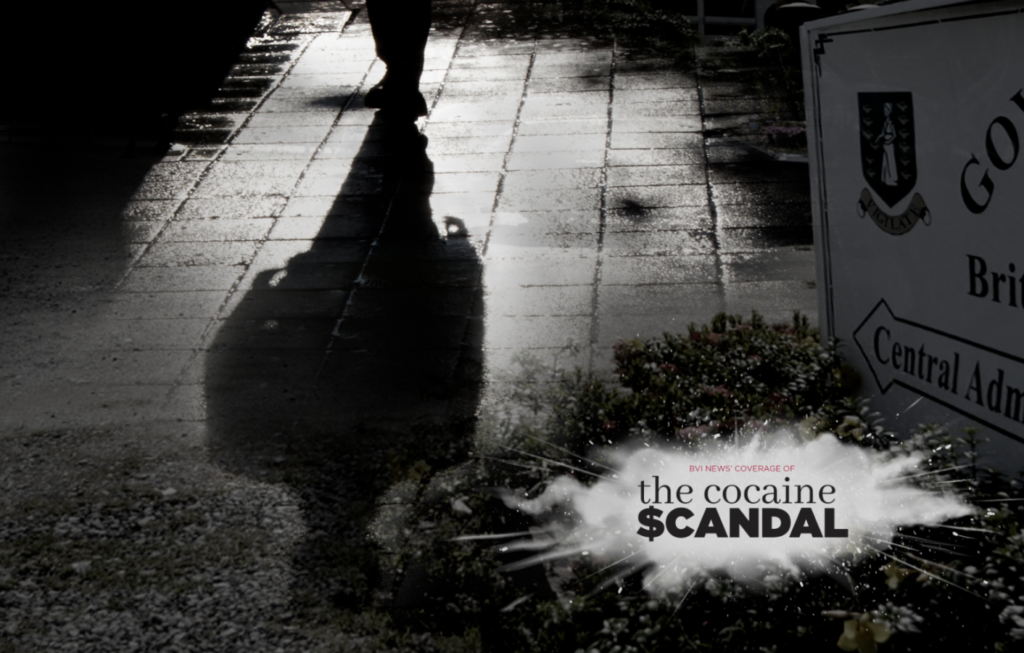 Governor mum on 'Government Official 1' inquiry
Governor John Rankin chose not to give any insight into possible investigations into an allegedly corrupt government official mentioned in the arrest affidavit of former Prime Minister Andrew Fahie.
Since the former Prime Minister's arrest, speculation has swirled about who the person referred to in the arrest document as 'Government Official 1' is and what law enforcement officials laws made about that person.
The senior official is accused in the document of facilitating the smuggling of illicit drugs through the territory's waters and is also said to be characterized by the former prime minister as being controlled by "many employers" – a thinly veiled reference to drug smugglers. dope.
Speaking at a joint press briefing yesterday, Governor Rankin said, "I'm not going to comment on this particular individual. There is a lot of speculation about the fact. I think it's probably best that we all wait for more investigations to be done before drawing any conclusions on this.
The governor, meanwhile, has denied knowledge of any BVI investigations by US Drug Enforcement Administration (DEA) officials prior to Fahie's arrest.
"No I didn't. [know about their presence]. And as I made clear when I published the Commission of Inquiry (COI) report, the arrest of former Prime Minister Fahie shocked me as much as anyone here in the BVI. I recognize, indeed, the shock this has caused to so many people I work with and meet every day, but I was not aware of it before," the governor said.
When asked if his predecessor, former Governor Augustus Jaspert, may have known of the involvement of government officials in this criminal case, Governor Rankin said that was precisely why the COI had been created.
"Unfortunately, the facts suggest what we all know, but I must not predict the outcome of criminal investigations and legal proceedings in the United States," Governor Rankin said.
Copyright 2022 BVI News, Media Expressions Limited. All rights reserved. This material may not be published, broadcast, rewritten or distributed.