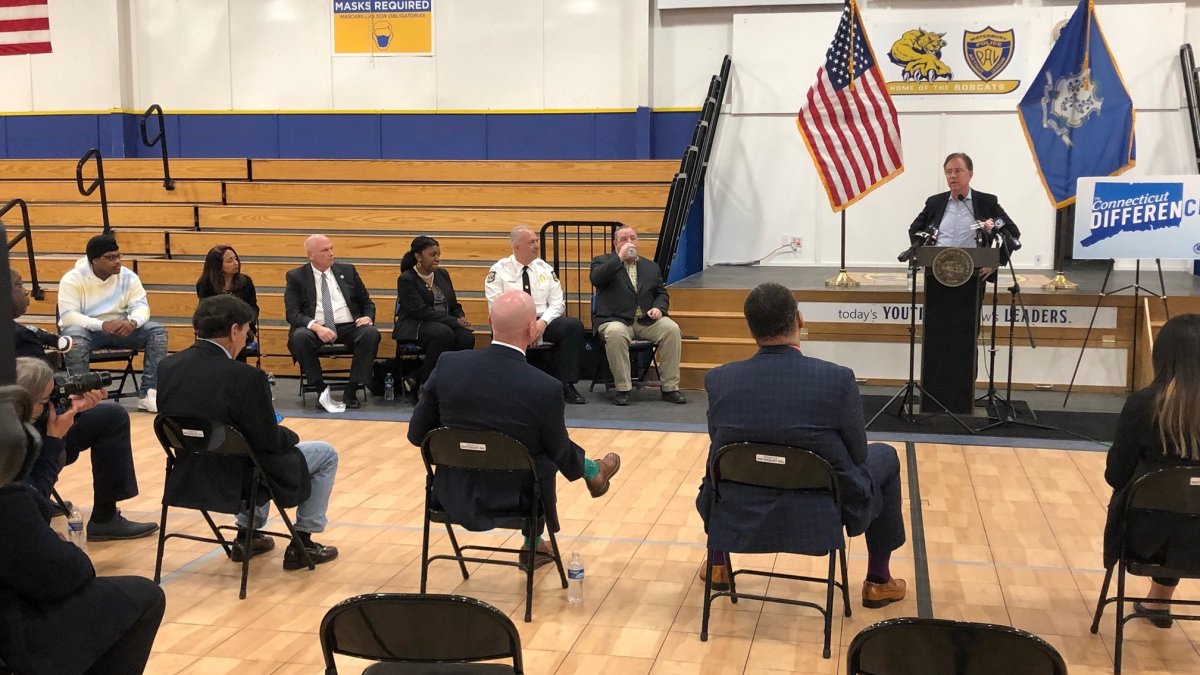 Governor Lamont Talks Proposed Violence Intervention Legislation – NBC Connecticut
A new proposed law from Governor Ned Lamont seeks to address violence while establishing community intervention programs across the state.
Lamont's Senate Bill 16 has several priorities to improve public safety, protect neighborhoods and allocate resources to people who work to help young people.
"This is a united effort, we are all committed to the safety of our citizens and our families," said James Rovella, commissioner of the Department of Emergency Services and Public Safety.
Some highlights inside the bill include:
A firearms tracing task force to track sources of illegal weapons.
Create a federally funded, statewide Community Violence Response Program.
Extend detention times for minors from six to eight hours in certain situations.
Require electronic monitoring after repeated car thefts.
Implement a gun buyback program.
Allocate funds for crisis intervention, behavioral health counseling and victim services.
Stop the tide of illegal "ghost weapons".
For a full list of what the governor is offering, Click here.
The proposal would work to get to the root of what drives some of the violence and provide the resources to address these issues, which violence prevention groups say are long overdue.
Chad Farrar spent 10 years of his life in prison and was able to turn his life around for good once released through some of the state programs.
Farrar tells NBC Connecticut that he is in favor of creating prevention programs that are inside Lamont's bill.
"It was tough, but the programs that they put in the community, I was able to benefit from those initiatives," Farrar said. "It's important to get the programs and bills out to the community so the information is available and people can understand what's available."
The Department of Public Health (DPH) and the Department of Children and Families (DCF) also play an important role in determining what creates trauma for children and how to change the systems in place to respond to their needs.
"Families need support, not necessarily oversight," said DCF commissioner Vannessa Dorantes.
"We need to work together to find ways to identify the appropriate intervention and prevention strategies that will work best," said DPH Commissioner Manisha Juthani.
Mentoring and working with young people is close to Aquil Crooks' heart after growing up and going through a series of unfortunate events.
"I was a victim of gun violence, my mother was a victim of gun violence, my sister was a victim of gun violence, my brother was a victim," Crooks said.
Crooks joins a growing list of people who are for change and the proposal to work with young people and initiate prevention programs.
"We're moving in a direction where we actually care about the needs of the community and the children, because they haven't been on our priority list for too long," Crooks said.