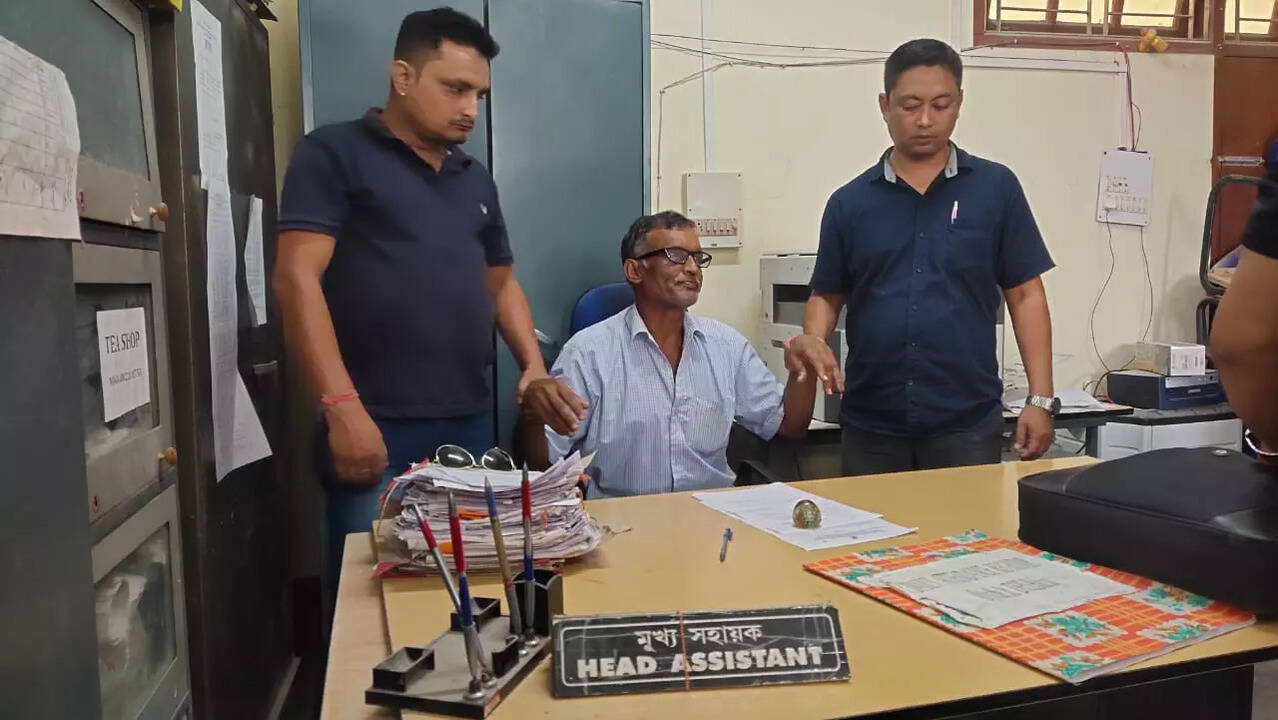 Government official caught accepting bribe to process pension case
Assam: An Assam government official was caught in the act demanding a bribe on Tuesday. A complaint was received at the Management alleging that Bipin Kalita, Assistant Chief working in the office of Joint Director, Health Services, Baksa, Mushalpur, demanded Rs. 5,000 as a bribe for handling the case of pension and also for the regularization of the salary scale of the complainant who is a retired nurse from the ANM.
Not wanting to pay the bribe, the plaintiff approached this management to take the necessary legal action against the aforementioned official. As a result, a trap was set today at Mushalpur in the office of the Joint Director, Health Services, Baksa, by a team from the Vigilance and Anti-Corruption Directorate, Assam.
Bipin Kalita, Chief Assistant was caught red-handed at 12:45 p.m., in the office shortly after accepting the demanded bribe of Rs. 5,000/- (five thousand rupees only) from the plaintiff . The amount of the bribe was recovered from the property of the accused official in the presence of independent witnesses. As a result, he was apprehended by the team.
Related News
83 government agents arrested by Haryana Vigilance since January for 'accepting' a bribe
A case was filed at ACB Police Station on 7/19/2022 in ACB PS Case No. 17/2022 U/S 7(a) of Prevention of Corruption Act, 1988 (as amended 2018) against Bipin Kalita, Head Asstt., O/O Co-Director, Health Services, Baksa. The necessary legal proceedings are in progress.