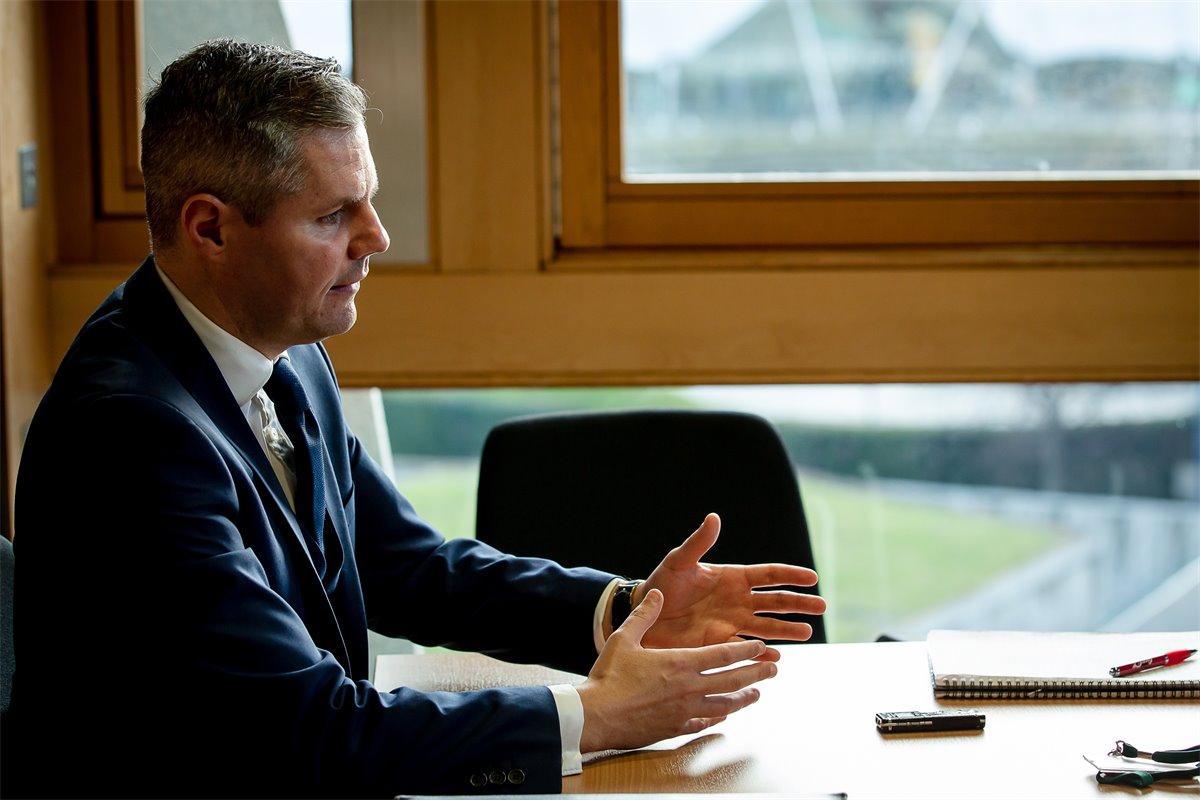 Derek Mackay 'fully' responsible for ferry deal, government official says
Derek Mackay had the final say on the award of the ferry supply contract to Ferguson Marine shipyard, a Scottish government official has said.
MSPs were told that although John Swinney had to agree to the budget, as Finance Secretary at the time he had no role in signing the contract.
Holyrood's Public Audit Committee was continuing its investigation into the delayed and over-budget ferries, taking evidence from government and Transport Scotland officials on Thursday morning.
Asked who signed off on the decision to go ahead with Ferguson Marine despite the builder's failure to provide the usual guarantees for infrastructure projects, net zero's acting chief executive Roy Brannen confirmed the decision was "entirely" up to the Minister of Transport – who as the time was Mackay.
Brannen said, "It's entirely in their portfolio and it was a decision entirely for the minister, so it would be for the minister."
When asked if the Deputy Prime Minister was responsible for the decision, Brannen replied: 'No. The Cabinet Secretary for Finance would approve the budget, which he did, but he has no role to play in the approval. The decision to sign CMAL for the awarding of the contract rested with the Minister of Transport at the time.
He also confirmed that "no written permission was sought" by the manager, a civil servant, from the minister regarding the decision to waive the money-back guarantees.
Audit Scotland had previously criticized the Scottish Government for failing to properly record the Minister's decision on the waiver, as they would expect written permission to have been obtained.
But Brannan said the Scottish Public Finance Manual stipulated that the officer in charge should only be granted such authority if he believed a decision was incompatible with "the proper discharge of his duties".
Asked about CMAL's decision to sign the contract amid concerns over the lack of a full refund guarantee from ministers, Brannan said CMAL's board was "comfortable " with the mitigation measures in place.
He said: "At the initial stage, the no-refund guarantee was too far from where it needed to be. By the time he had gone all the way to ministers, CMAL had managed to negotiate a position where they have both a 25% money back guarantee and a 25% final payment, thereby reducing risk. This risk, in their view, was manageable.