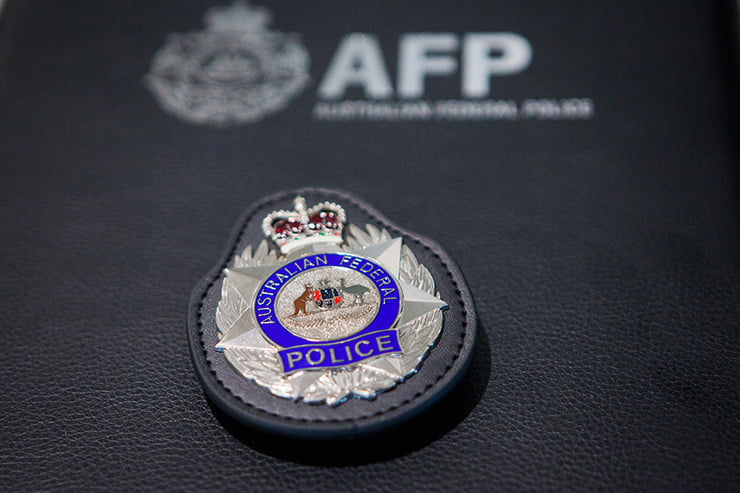 Cooktown man accused of importing fake AFP badges, posing as public official
A 66-year-old Cooktown man appeared in court this week in a nationwide counterterrorism investigation.
At Cooktown Circuit Court yesterday he was charged with impersonating a Commonwealth official and importing fake Australian Federal Police (AFP) badges.
470 police badges were found dumped in a creek in Cairns in August last year.
##IAA1##
Following the discovery, a counter-terrorism team also carried out a search warrant at a house in Cairns.
The ongoing investigation is being led by AFP, the Queensland Police Service and the Australian Security Intelligence Organisation.
Police allege the Cooktown man was a member of a group involved in a fake video falsely claiming to be from AFP Commissioner Reece Kershaw.
##IAA2##
The video, which circulated on social media, revealed plans to overthrow the federal government.
AFP Deputy Commissioner for Counter-Terrorism Scott Lee said the AFP was continuing its investigation and that this week's arrest reflected the seriousness of the offences.
"While there is no evidence that the group had the capacity to commit specific acts of violence, AFP and its partners take all threats of this nature seriously," Deputy Commissioner Lee said.
##PQ##
As part of that investigation, a Perth man was charged in August and a Peterborough woman was charged in September.
It will be alleged that the Cooktown man took delivery of a consignment of 500 counterfeit AFP badges from China – 470 of which were recovered in Cairns.
He was released on bail and is due to appear in court on July 13.
The maximum penalty for the alleged offenses is two years imprisonment.