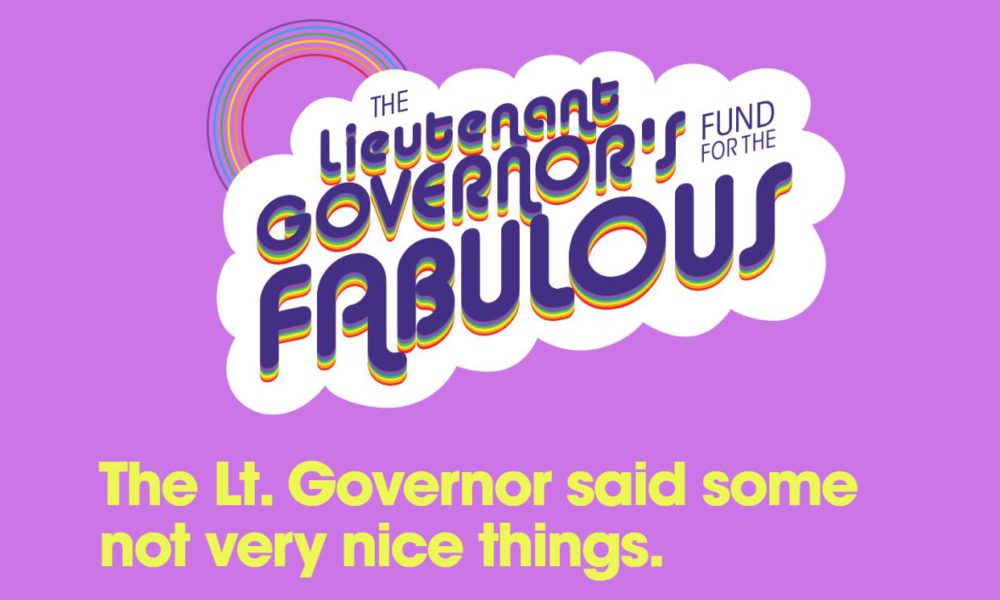 Brewery launches LGBTQ + fundraiser on behalf of homophobic politician
RALEIGH – In an animated tirade through the halls of the North Carolina Capitol building captured on a cell phone on Monday, Republican Lieutenant Governor Mark Robinson, the state's highest elected black official, launched an attack on the senator of State Democrat Julie Mayfield.
A dozen people attended the tirade, including lawmakers, staff and visitors. State Senator Natasha Marcus (D-Davidson), who witnessed the confrontation and took part of the tirade on her cell phone told the Charlotte News-Observer; "It was a rant. He berated her and he screamed as loud as he could.
The Lieutenant Governor, who chairs the State Senate, approached Senator Mayfield in the hallway outside the Senate Chamber after lawmakers adjourned and "waved" his finger in his face. , Marcus said.
Mayfield addressed the Senate earlier on Monday, after a vote in which she highlighted the increase in deadly violence against blacks and continued discrimination against LGBTQ people.
In her remarks to her colleagues, she said; "It is convenient fiction that we can say something in one forum and not expect to be held responsible for those words in another," Mayfield said. "We are elected officials. And if we can't respect our constituents rather than viciously attacking some of them, then maybe we're in the wrong job.
The senator was referring to Robinson's anti-LGBTQ +, homophobic and transphobic public statements over the past several months.
Speaking to parishioners at Berean Baptist Church in Winston-Salem on Sunday, November 14, Robinson attacked the LGBTQ + community, captured on the church's YouTube livestream.
Robinson said in his sermon that he questioned the "purpose" of being gay; stated that heterosexual couples are "superior" to same-sex couples; and that he didn't want to explain to his grandchildren why two men kiss if they see this on TV the Charlotte Observer reported.
The state's Republican lieutenant governor then likened being gay to "what cows leave behind," as well as maggots and flies, which he says all serve a purpose in creation. of God. "If homosexuality is from God, what is it for? What does it do ? What does he create? It doesn't create anything, "Robinson said.
Speaking in June at Asbury Baptist Church in Seagrove, Robinson called LGBTQ people "filth". "There's no reason anyone anywhere in America should talk to a kid about transgender, homosexuality, all that filth," Robinson said. "Yeah, I called it dirt. And if you don't like me to call it dirt, come see me and I'll explain it to you.
In a statement released in October by Deputy White House Press Secretary Andrew Bates, the Biden administration condemned the comments Robinson made last June. "These words are disgusting and offensive," said Bates, originally from North Carolina. "The role of a leader is to bring people together and defend the dignity and rights of everyone; not to spread hatred and undermine their own function.
"Sen. Mayfield's remarks speak to what is in the hearts of most North Carolinians, and that they shocked the Lieutenant Governor so much shocks me," said Senator Marcus. told the News-Observer. "He said 'You know where I am and where to find me,'" Marcus said, paraphrasing. "'If you have something to tell me, you should come and tell me to my face. "
My colleague @MayfieldforNC made statements in favor of #LGBTQ Tie during tonight's session. The Lieutenant Governor was so mad that he berated Sen Mayfield outside the chamber. I caught the end of his video rant. pic.twitter.com/8EuCPYkhwz

– Senator Natasha Marcus (@NatashaMarcusNC) November 29, 2021
For the record, Sen Mayfield's remarks were full of compassion for everyone. She believes, like me, that elected officials should not speak in hateful terms of our constituents. The struggle for civil rights continues. Here's what she said that infuriated the bully, the Lieutenant Governor: pic.twitter.com/IGeXWBcTbS

– Senator Natasha Marcus (@NatashaMarcusNC) November 30, 2021