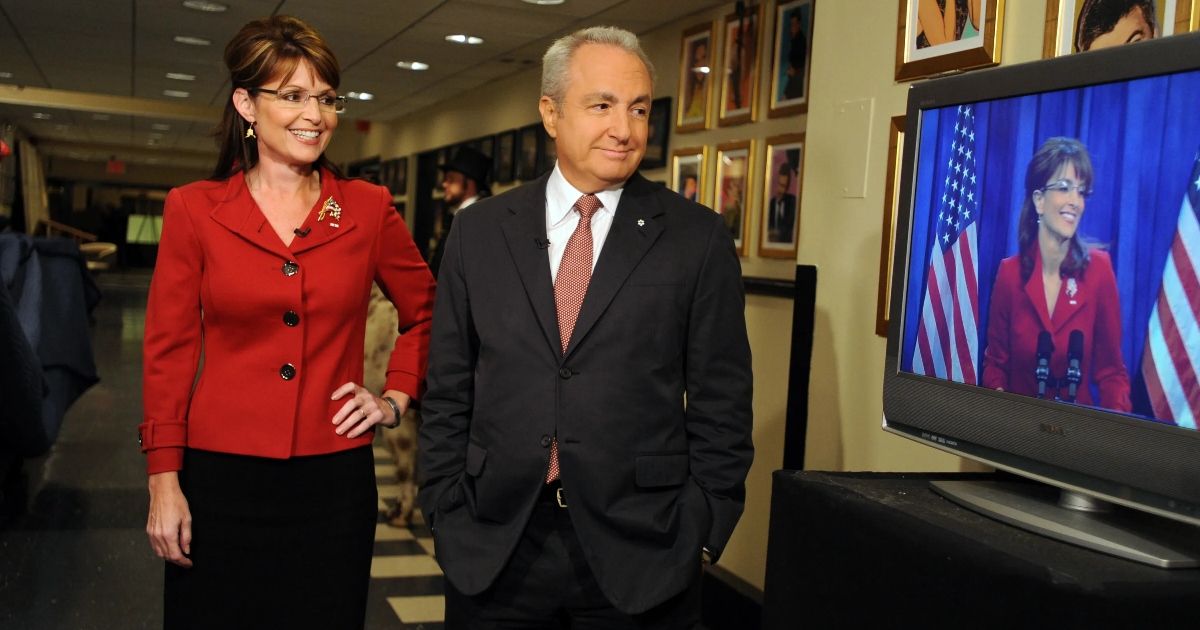 Best Real-Life Politician Cameos On TV Shows, Ranked
Politicians are a pretty unique type of celebrity. They may not star in big movies or release platinum albums, but those who work in public service rely on their charisma and good character to get the job done. As such, politicians are often the subject of discussion, portrayal, and even parody in movies and television shows. Indeed, it's always fun to see TV shows incorporate real-life politicians in some way, whether it's a joke at their expense – which they're often aware of – or that their presence simply has meaning in the show's themes and narratives. Some politicians even choose to go further and acknowledge the actors who represent them on screen.
The best times are when the politicians can't help but have fun. From senators to presidents-elect, some of these people are vying for the chance to appear on television. It's usually good publicity, especially when they're willing to laugh at themselves once in a while. Although a few choose to take on the role of another character, the majority choose to appear as themselves alongside the regular cast members. No matter how they do it, we love seeing them guest star on our favorite shows. Here's our rundown of some of the best politician cameos on TV, ranked.
Related: The Best Politics Movies Of The 21st Century, So Far
7

First Lady Michelle Obama—NCIS
former first lady michelle obama launched the Joining Forces organization alongside former second lady Jill Biden, and NCIS launched an episode about the project in 2016. The idea went all the way to the White House, where the show's characters met the First Lady in person. His appearance was brief, but it was an extremely welcome appearance, giving him a chance to show the importance of his organization. Joining Forces was created to provide assistance to military families, which is critically important to members of Gibbs' team.
6

First Lady Nancy Reagan—Diff'rent Strokes
Most kids of the 80s, 90s, and early 2000s are familiar with the phrase, "Just say no," having heard it at least 100 times in school seminars and DARE presentations. What you might not know is that the phrase was coined by former First Lady Nancy Reagan as part of her anti-drug campaign. Reagan appeared on Different strokes to promote the campaign, giving a school-wide presentation on the importance of saying no to illicit substances.
5

Senator Elizabeth Warren—Alpha House
The Amazon Original Series Alpha House is a satirical version of Republican senators who share a house together in Washington, D.C. The series focuses on four main characters (played by John Goodman, Matt Malloy, Mark Consuelos and Clark Johnson), but many real-life celebrities and politicians have appeared throughout the show. In particular, Senator Elizabeth Warren made an appearance, signing copies of A fighting chance during a signing session. During her brief appearance, Senator Warren made a subtle remark that she would not run for president; this remark will prove false in 2020 when it really ran.
4

Former Vice Presidents Joe and Jill Biden — Parks and Recreation
Usually TV cameos feature either the president or the first lady, but Parks and recreation managed to get both in the series finale. Former Vice President and current President Joe Biden had appeared on the show once before, and first lady Jill Biden joined in 2015. The couple hosted protagonist Leslie Knope at a house party, where Ms. Biden ironically asked her to suspend political discussions until dinner (and before charades).
Related: The Best Movies About US Presidents, Ranked
3

Governor Sarah Palin—Saturday Night Live
One of Saturday night live most popular political figures is Sarah Palin, former governor of Alaska, parodied by prolific SNL former Tina Fey. Both women are lookalikes, and Fey puts a distorting level of hyperbole on Governor Palin's personality. In 2004, the real Sarah Palin appeared in an episode and criticized the portrayal of her on the show, only to be mistaken for Fey by none other than Alec Baldwin. In response, Palin switched places with Fey and gave the official opening of the show "Live from New York".
2

Vice President Al Gore—30 Rock
In a rare case of a politician playing a role instead of appearing as himself, 30 Rock gave us former vice president Al Gore as an extremely environmentally conscious janitor in 2009. Gore took the role and ran with it, flooding his co-stars with made-up proverbs and performing a level costume tear Superman as he strives to save the whales. This track was unexpected, absolutely hilarious, and still holds up today.
1

President Barack Obama—Saturday Night Live
Portrayed by Jay Pharoah and Fred Armisen on the show, former President Barack Obama do his Saturday Night Live debut in the 2007 Halloween episode. Viewers saw several SNL cast members as famous politicians at a Halloween party at the Clintons, and most of the guests were dressed in wild costumes. The final guest donned only a cartoonish President Obama mask, ironically worn by the real President. His reveal was easily one of the most exciting appearances in television history.
Elizabeth Allen-Dick Joins Father Tim Allen in Santa Clause Sequel Series
Read more
About the Author