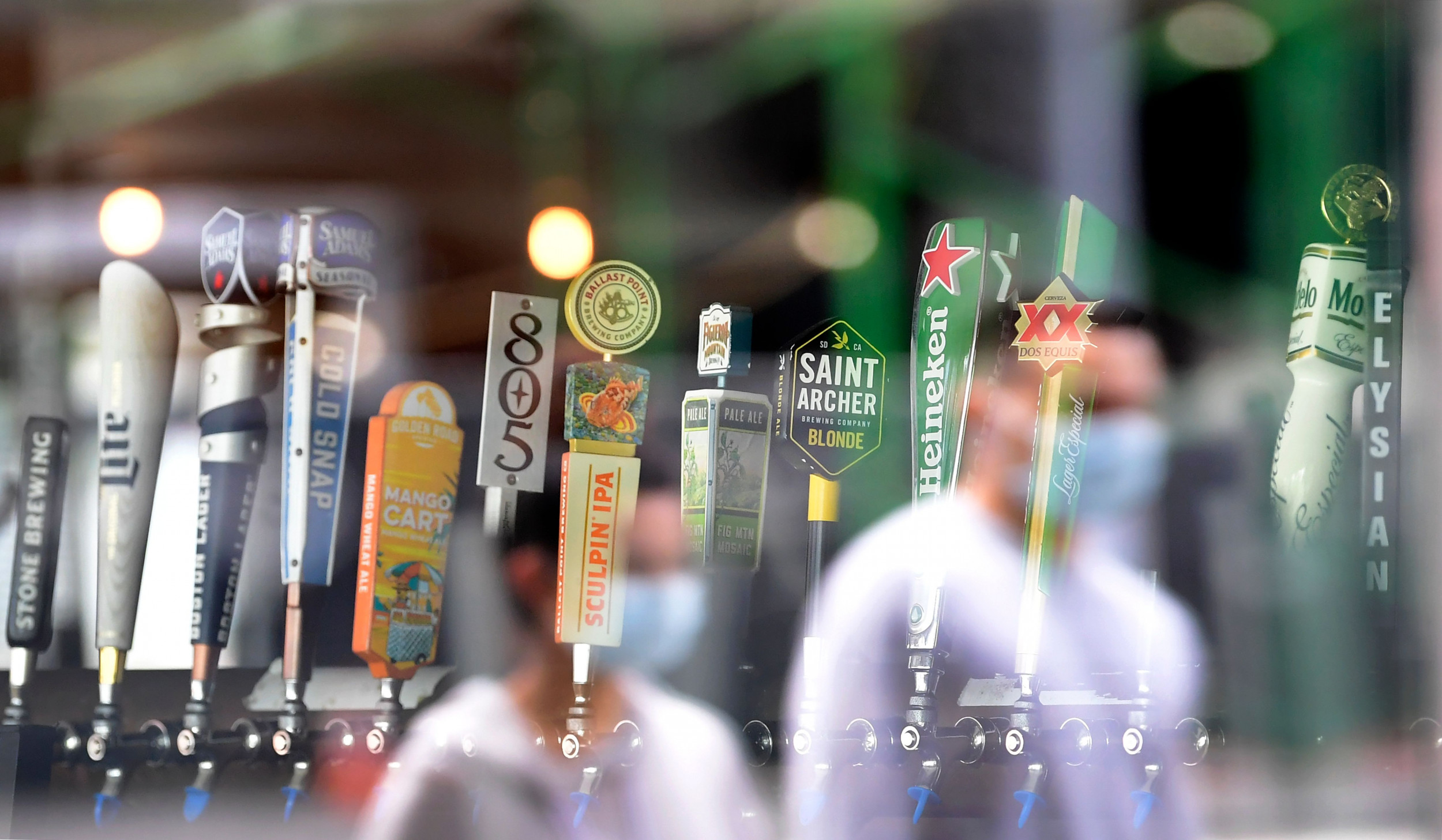 Alaska government official says people should 'party like it's New Years Eve' before bars close
An Alaska government official advised people to gather and party on Monday before bars in the area close, as cases of COVID-19 increase in the state.
"Monday night, go to your favorite bar and party like it's New Years Eve," Gov. Mike Dunleavy's director of communications and community outreach wrote in a Facebook post on Monday night. November 26.
Stieren continued, "Dress. Uber. Whatever. Do it."
On November 30, Jeff Turner, a spokesperson for Dunleavy, told the local newspaper Daily News from Anchorage in a statement that "Dave Stieren's comments were made on his own personal social media accounts and are his own personal opinions. These comments do not reflect the Dunleavy administration's policies regarding COVID-19."
However, the newspaper also noted that Turner had not answered the question of why the public should view Stieren's comments as separate from the administration, given his role as chief communications officer.
Stieren's post came a day after Anchorage Mayor Austin Quinn-Davidson announced plans to impose a modified shutdown in an effort to curb the spread of the coronavirus.
From December 1 to January 1, bars and restaurants are required to end indoor service, limiting them to take-out, delivery and alfresco dining only, Quinn-Davidson said during a community briefing on November 25, reported by the Daily News from Anchorage.
As part of Quinn-Davidson's plan, state-owned businesses, including retail businesses, gyms and lounges, were also limited to operating at 25% of capacity. Theaters and other indoor entertainment businesses must remain closed.
More than 511 new cases of COVID-19 were reported in Alaska on November 30, according to data from The New York Times. On average, the state saw 611 new cases each day, a 5% increase from two weeks earlier. During the pandemic, Alaska has reported more than 32,400 cases and 115 deaths.
Stieren has since edited his post. He added a line that said, "Or pay a bill you'd get if you went out."
However, Stieren also reportedly posted on the Facebook page of a local bar in Anchorage, the Hideaway Club.
"Since the mayor is killing us, the New Years party Monday 30 at the Hideaway? The answer, of course, is yes," Stieren said in her message to the bar.
Stieren was a conservative talk show host for KFQD, an Anchorage radio station. He was then hired as director of communications under the Dunleavy administration in 2019.
According to Daily News from Anchorage, Dunleavy said, "Mr. Stieren will serve as a bridge between the Alaskans and this administration. He will be an effective combination of communication and outreach," when Stieren is hired.
Dunleavy's office did not respond to Newsweek request for comments in time for publication.